SKYNET!!!! 9PM CT – 10:30PM CT
Saturday's Topic: "NASA: The Analog Missions – The Altitude Chamber Complex
Net Control: Billye KF5PDS
Afterglow Movie 10:30PM:
"Journey to the Center of Time" (1968)
2-Meter Repeater W5FC: 146.880MHz, PL 110.9, –
Echolink: W5FC-R, node 37247.
Youtube.com Search "DARC Skynet"
Facebook.com Search "DARC Skynet"
Twitch.tv Search "KE5ICX"
Direct Video Link: https://www.youtube.com/channel/UCishlh8WmW7OXy9Q6sxsaag
Yahoo Groups: http://groups.yahoo.com/group/skynet
Facebook: http://www.facebook.com/groups/306498286059167/
Saturday's DARC SkyNet is at 9PM CT.
Discussion topic of the evening
Discussion topic of the evening.
NASA: The Analog Missions – The Altitude Chamber Complex
https://www.nasa.gov/analogs/acc
Waz Up?
Chaz KF5JHA
Chaz covers:
Moon Phases
Occultations
Constellation and Navigation Tips and Factoids
Sunrise and Sunset Features
Q and A
Recent Astronomical discoveries
Water-bearing Minerals on Asteroid Bennu
https://www.sciencedaily.com/releases/2019/03/190319135114.htm?fbclid=IwAR03KrVCT4hG7vslBiJIz8p5grBM3i92RdbspBDaiezJaUAYCPT65DFAvR8
Giant X-Ray "Chimneys" are Exhaust Vents At Milky Way's Center
https://www.sciencedaily.com/releases/2019/03/190320164912.htm?fbclid=IwAR08az41Dtqv2VJtbRklZRpa26O4IjZrfzfpgPPXMgXYrRsyr9G-cH8CIWk
Space Exploration and Space History
Space Exploration News
All is not quiet on the Bennu front; active, venting material has attracted the interest of scientists and complicated plans for sample collection.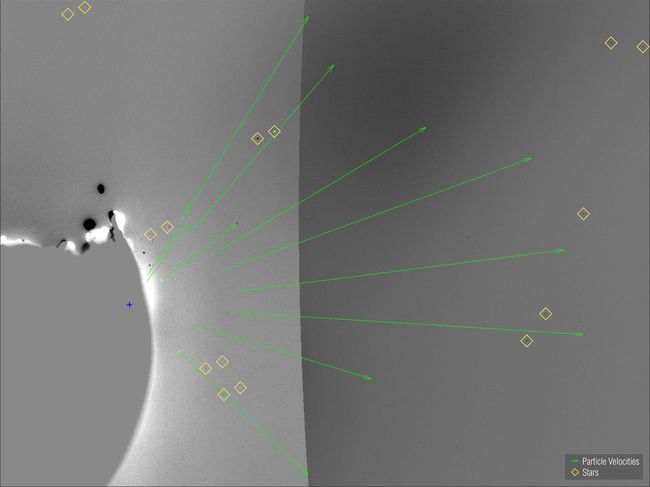 Space-Related Birthdays
March 23rd, 1912: Werner von Braun: brilliant, but controversial

This Week in Space History
March 17th, 1958: Vanguard 1

March 21st, 1965: Ranger 9

March 23rd, 1965: Gemini 3, the Unsinkable Molly Brown

Visible satellite passages over the next couple of days.
All times are "local" (Dallas) time.
Tiangong 2
https://www.heavens-above.com/PassSummary.aspx?satid=41765&lat=0&lng=0&loc=Unspecified&alt=0&tz=UCT
March 24
https://www.heavens-above.com/passdetails.aspx?lat=0&lng=0&loc=Unspecified&alt=0&tz=UCT&satid=41765&mjd=58566.7997551854&type=V
North Korean Satellite
https://www.heavens-above.com/PassSummary.aspx?satid=39026&lat=0&lng=0&loc=Unspecified&alt=0&tz=UCT
March 24
https://www.heavens-above.com/passdetails.aspx?lat=0&lng=0&loc=Unspecified&alt=0&tz=UCT&satid=39026&mjd=58566.235877673&type=V
March 28
https://www.heavens-above.com/passdetails.aspx?lat=0&lng=0&loc=Unspecified&alt=0&tz=UCT&satid=39026&mjd=58570.2318070161&type=V
Hubble Space Telescope
https://www.heavens-above.com/PassSummary.aspx?satid=20580&lat=0&lng=0&loc=Unspecified&alt=0&tz=UCT
March 24
https://www.heavens-above.com/passdetails.aspx?lat=0&lng=0&loc=Unspecified&alt=0&tz=UCT&satid=20580&mjd=58566.2075337232&type=V
Envisat
https://www.heavens-above.com/PassSummary.aspx?satid=27386&lat=0&lng=0&loc=Unspecified&alt=0&tz=UCT
March 24
https://www.heavens-above.com/passdetails.aspx?lat=0&lng=0&loc=Unspecified&alt=0&tz=UCT&satid=27386&mjd=58566.7903114989&type=V
March 26
https://www.heavens-above.com/passdetails.aspx?lat=0&lng=0&loc=Unspecified&alt=0&tz=UCT&satid=27386&mjd=58568.8079969283&type=V
March 27
https://www.heavens-above.com/passdetails.aspx?lat=0&lng=0&loc=Unspecified&alt=0&tz=UCT&satid=27386&mjd=58569.7825418269&type=V
March 29
https://www.heavens-above.com/passdetails.aspx?lat=0&lng=0&loc=Unspecified&alt=0&tz=UCT&satid=27386&mjd=58571.800222054&type=V
April 1
https://www.heavens-above.com/passdetails.aspx?lat=0&lng=0&loc=Unspecified&alt=0&tz=UCT&satid=27386&mjd=58574.7924585037&type=V