SKYNET!!!! 9PM CT – 10:30PM CT
Saturday's Topic: "Will Betelgeuse Finally Explode?" & "Orbiting Space Junk"
Net Control: Tom KE5ICX
Afterglow Movie 10:30PM: "Back to the Future" (1985)
2-Meter Repeater W5FC: 146.880MHz, PL 110.9, –
Echolink: W5FC-R, node 37247.
Youtube.com Search "DARC Skynet"
Facebook.com Search "DARC Skynet"
Twitch.tv Search "KE5ICX"
Direct Video Link: https://www.youtube.com/channel/UCishlh8WmW7OXy9Q6sxsaag
IO Group: https://groups.io/g/DARCskynet/topics
Facebook Group: http://www.facebook.com/groups/306498286059167/
Saturday's DARC SkyNet is at 9PM CT.
Will Betelgeuse Finally Explode?
From Space.com Chelsea Gohd
Direct-Sky Image of Betelgeuse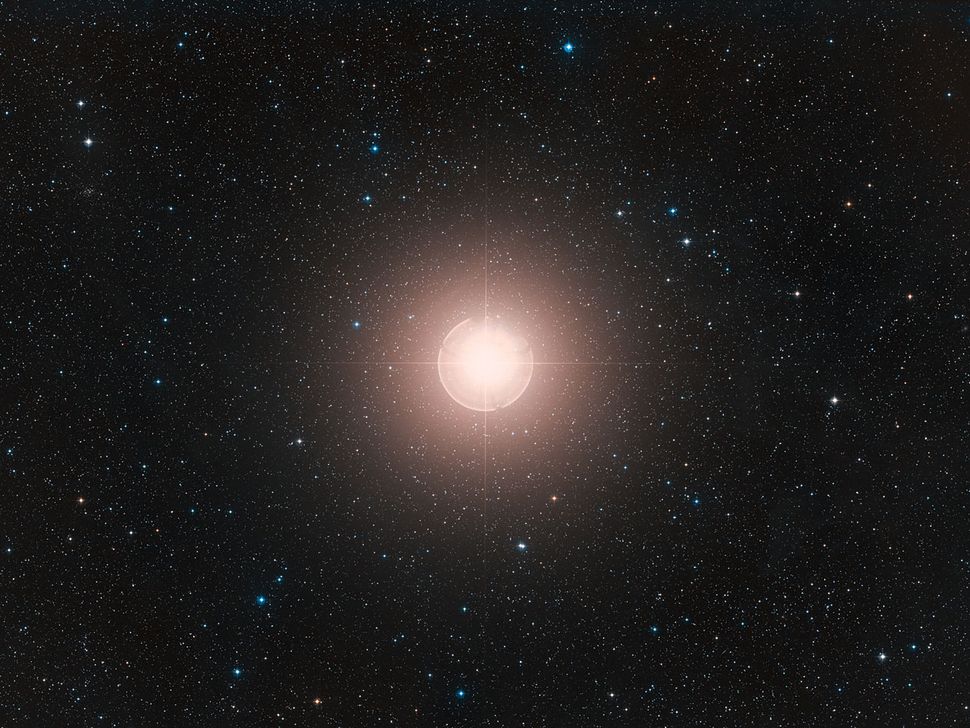 Betelgeuse Size Comparison Chart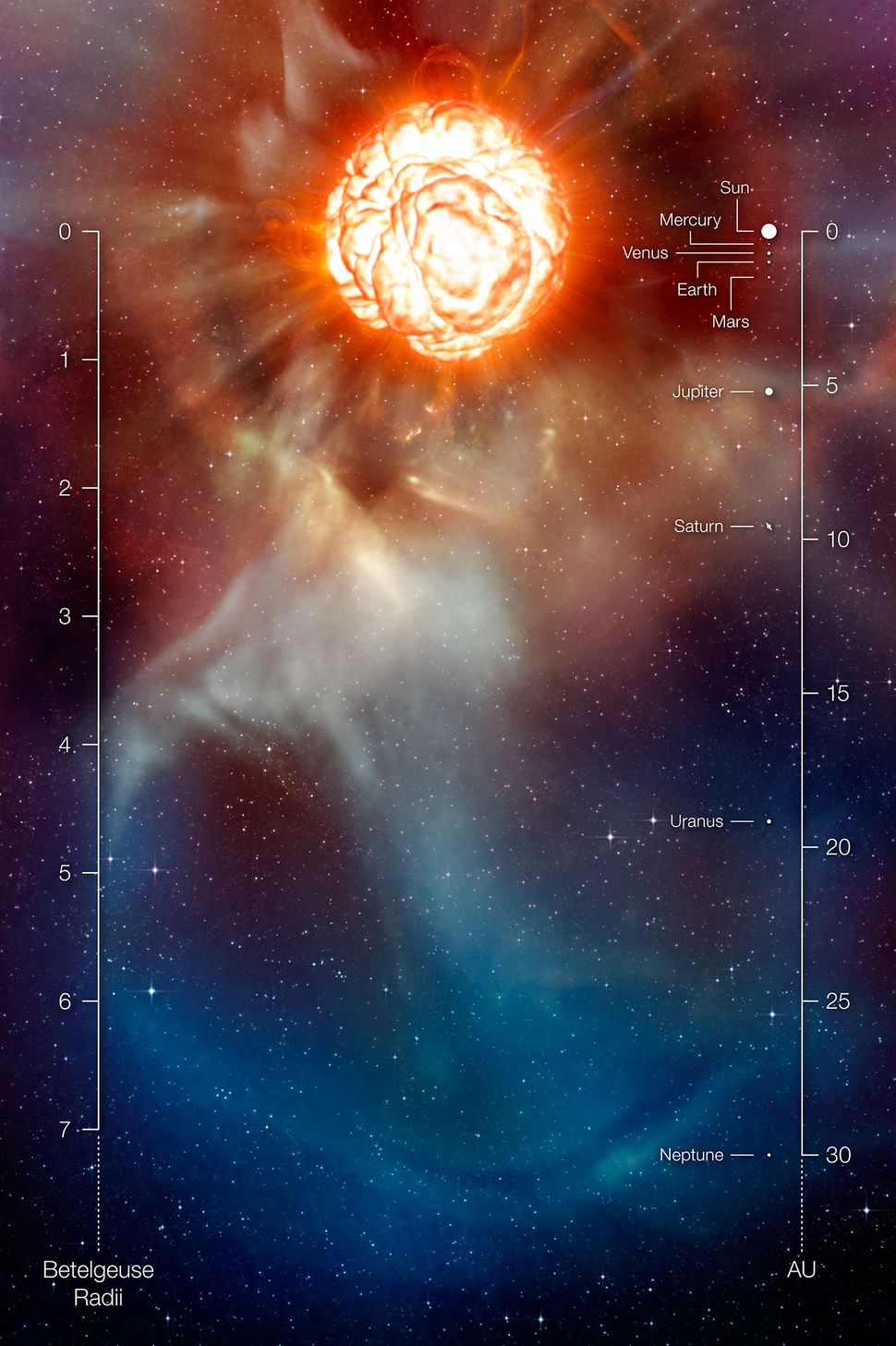 Hubble Space Telescope Faint Object Camera and Constellation Orion

ALMA Betelgeuse Photo

Space Exploration and Space History
Solar Dynamics Observatory (DSO) Launches

February 10, 1992, First Atlas II Launch

February 15, 1564 Galileo Galilei born
https://images.newscientist.com/wp-content/uploads/2019/06/25115508/galileogalilei.jpg?width=1200
1973: Pioneer 10 becomes first spacecraft to pass through the asteroid belt

Waz Up?
Chaz KF5JHA
Miss Carolyn's Constellation of the Month/Topic of the Week
Mike KG5P
Orbiting Space Junk
Space Launches For This Week
Space Coast Launches
Space Flight Now Launch Schedule
Feb. 15
Antares • NG-13
Launch time: 2021 GMT (3:21 p.m. EST)
Launch site: Pad 0A, Wallops Island, Virginia
A Northrop Grumman Antares rocket will launch the 14th Cygnus cargo freighter on the 13th operational cargo delivery flight to the International Space Station. The mission is known as NG-13. The rocket will fly in the Antares 230 configuration, with two RD-181 first stage engines and a Castor 30XL second stage. Moved forward from April 20. Delayed from Feb. 7. Countdown aborted Feb.9 due to ground equipment issue. Delayed from Feb. 13. Scrubbed on Feb. 14 by upper level winds. [Feb. 14]
Feb. 16
Falcon 9 • Starlink 4
Launch time: 1525 GMT (10:25 a.m. EST)
Launch site: SLC-40, Cape Canaveral Air Force Station, Florida
A SpaceX Falcon 9 rocket is expected to launch the fifth batch of 60 satellites for SpaceX's Starlink broadband network, a mission designated Starlink 4. Delayed from January and Feb. 15. [Feb. 14]
Feb. 18
Ariane 5 • JCSAT 17 & GEO-Kompsat 2B
Launch time: 2218-2320 GMT (5:18-6:20 p.m. EST)
Launch site: ELA-3, Kourou, French Guiana
Arianespace will use an Ariane 5 ECA rocket, designated VA252, to launch the Japanese-owned JCSAT 17 communications satellite and the South Korean GEO-Kompsat 2B oceanography satellite. Built by Lockheed Martin, the JCSAT 17 satellite will provide high-power video, broadband and mobile communications services over Japan and neighboring regions for Sky Perfect JSAT Corp. of Tokyo. The GEO-Kompsat 2B spacecraft, built and owned by the Korea Aerospace Research Institute, will provide ocean and environmental monitoring services for weather forecasters and scientists from geosynchronous orbit. [Feb. 11]
Feb. 20
Soyuz • Meridian M
Launch time: TBD
Launch site: Plesetsk Cosmodrome, Russia
A Russian government Soyuz rocket with a Fregat upper stage will launch a Meridian M communications satellite for the Russian Ministry of Defense. The Soyuz rocket will fly in the Soyuz-2.1a configuration. Delayed from Jan. 24 and Feb. 9. [Feb. 1]
Check-ins or comments
Recent Astronomical Discoveries
Mars: Simulations of Early Impacts Produce a Mixed Mars Mantle
https://www.sciencedaily.com/releases/2020/02/200212150138.htm?fbclid=IwAR0bovLOp03Zt0ahdWz_IoBopJt4s6HTFiFxxNzM_3rEPD4OFhcssN6YYxU
Visible satellite passages over the next couple of days.
All times are "local" (Dallas) time.
ISS
https://www.heavens-above.com/PassSummary.aspx?satid=25544&lat=33.0462&lng=-96.9942&loc=Lewisville&alt=0&tz=CST
Feb. 22nd
https://www.heavens-above.com/passdetails.aspx?lat=33.0462&lng=-96.9942&loc=Lewisville&alt=0&tz=CST&satid=25544&mjd=58901.4952460679&type=V
Lightsail 2
https://www.heavens-above.com/PassSummary.aspx?satid=44420&lat=33.0462&lng=-96.9942&loc=Lewisville&alt=0&tz=CST
Feb. 17th
https://www.heavens-above.com/passdetails.aspx?lat=33.0462&lng=-96.9942&loc=Lewisville&alt=0&tz=CST&satid=44420&mjd=58896.4998910695&type=V
Feb. 18th
https://www.heavens-above.com/passdetails.aspx?lat=33.0462&lng=-96.9942&loc=Lewisville&alt=0&tz=CST&satid=44420&mjd=58897.5321238227&type=V