SKYNET!!!! 9PM CT – 10:30PM CT
Saturday's Topic: "Looking for Water in All the Right Places" & "Einstein's Biggest Blunder: Resolved (Part 2)"
Net Control: Brenda WB5OZL
Afterglow Movie 10:30PM:
"Ad Astra" (2019)
2-Meter Repeater W5FC: 146.880MHz, PL 110.9, –
Echolink: W5FC-R, node 37247.
Youtube.com Search "DARC Skynet"
Facebook.com Search "DARC Skynet"
Twitch.tv Search "KE5ICX"
Direct Video Link: https://www.youtube.com/channel/UCishlh8WmW7OXy9Q6sxsaag
Yahoo Groups: http://groups.yahoo.com/group/skynet
Facebook: http://www.facebook.com/groups/306498286059167/
Saturday's DARC SkyNet is at 9PM CT.
Discussion Topic of the Evening.
"Looking for Water in All the Right Places"
Brenda WB5OZL
Ganymede Saltwater Ocean

Enceladus Geysers

Stream/Lakebeds on Mars

MAVEN Spacecraft

Comet Hartley 2

Juno 2 Mission

Kepler Habitable Zone Planets

K2 Spacecraft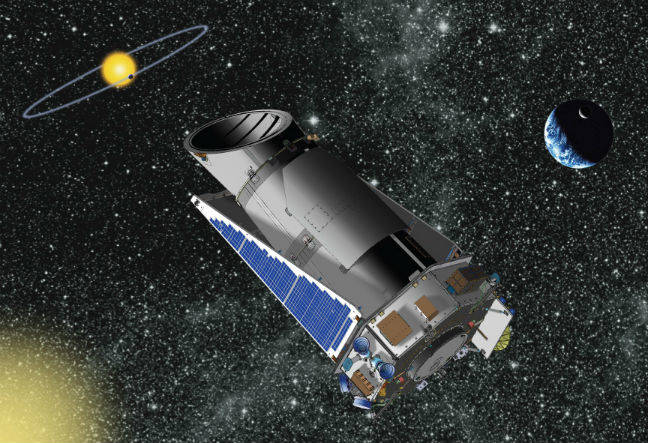 Space Exploration and Space History
Space Exploration News
Attempts to contact Vikram lander ended yesterday with the coming of lunar night, but the Chandrayaan-2 orbiter is doing fine.


https://timesofindia.indiatimes.com/india/crashing-at-great-speed-vikram-has-long-been-dead/articleshow/71209960.cms
The Mars INSIGHT lander has observed strange magnetic field variations on mars…but only at local midnight.

Space-Related Birthdays
There are two astronaut birthdays that you might have celebrated this week…
Astronaut "Ed" Mitchell – Sept. 17th, 1930


https://en.wikipedia.org/wiki/Edgar_Mitchell
Astronaut Tom Stafford – Sept. 17th 1930

This Week in Space History
September 16th, 2016: Launch of Tiangong 2


September 18, 1959 : Vanguard 3C doesn't explode!

September 19th, 1961: Houston, we have a winner

September 19th, 1980: Kaboom! A Titan 2 explodes in its silo

September 20th-21st, 1970: Luna 16 lands on the Moon, and then lifts off for the Earth

Waz Up?
Chaz KF5JHA
Miss Carolyn's Constellation of the Month/Topic of the Week
Einstein's Biggest Blunder Part 2: Resolved
Recent Astronomical Discoveries
Most Massive Neutron Star Ever Detected, Almost Too Massive to Exist
https://www.sciencedaily.com/releases/2019/09/190916114030.htm?fbclid=IwAR0Sdnbrsvbi8_MRXAKBjPM2KR48h_5GONSyTcyovnCqLyWMtKOjoc1DE0A
Visible satellite passages over the next couple of days.
All times are "local" (Dallas) time.
Envisat
https://www.heavens-above.com/PassSummary.aspx?satid=27386&lat=33.0462&lng=-96.9942&loc=Lewisville&alt=0&tz=CST
Sept 22
https://www.heavens-above.com/passdetails.aspx?lat=33.0462&lng=-96.9942&loc=Lewisville&alt=0&tz=CST&satid=27386&mjd=58749.036832342&type=V
Sept 24
https://www.heavens-above.com/passdetails.aspx?lat=33.0462&lng=-96.9942&loc=Lewisville&alt=0&tz=CST&satid=27386&mjd=58751.054562526&type=V
Sept 27
https://www.heavens-above.com/passdetails.aspx?lat=33.0462&lng=-96.9942&loc=Lewisville&alt=0&tz=CST&satid=27386&mjd=58754.0467258689&type=V
Sept 30
https://www.heavens-above.com/passdetails.aspx?lat=33.0462&lng=-96.9942&loc=Lewisville&alt=0&tz=CST&satid=27386&mjd=58757.0389066306&type=V