SKYNET!!!! 9PM CT – 10:30PM CT
Saturday's Topic: "United States National Radio Quiet Zone" and "Supernova's First Light"
Net Control: Billye KF5PDS
Afterglow Movie 10:30PM:
"The 4D Man" 1958
2-Meter Repeater W5FC: 146.880MHz, PL 110.9, –
Echolink: W5FC-R, node 37247.
Video Stream: http://www.ustream.tv/channel/skynet2
& Facebook "DARC Skynet Astronomy Net"
Audio Stream: http://pokeys.doomdns.com:8000
Yahoo Groups: http://groups.yahoo.com/group/skynet
Facebook: http://www.facebook.com/groups/306498286059167/
Saturday's DARC SkyNet is at 9PM CT.
Discussion topic of the evening.
United States National Radio Quiet Zone
NRQZ Map
https://upload.wikimedia.org/wikipedia/commons/4/42/National_Radio_Quiet_Zone.svg
Warning Sign
Radio Telescope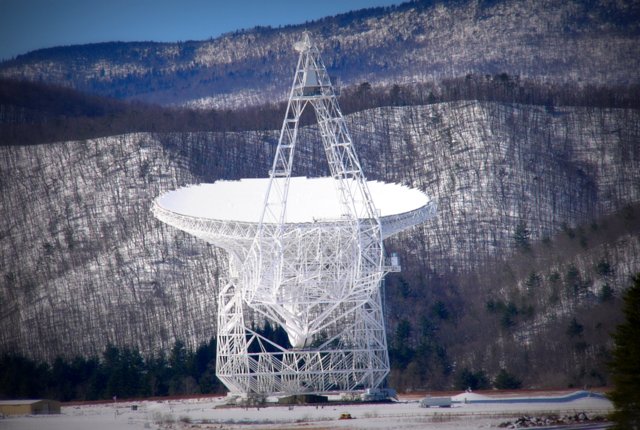 What can you see in the sky over the next couple of weeks?
South to Overhead, Evening
Winter Circle
A featured constellation or object(s) or topic.
Supernova's First Light
(SN) 2016gkg in Galaxy NGC 613
Photo Analysis
Recent Astronomical discoveries
On second thought, the Moon's water may be widespread and immobile
https://www.sciencedaily.com/releases/2018/02/180223122335.htm
Space Exploration and Space History
Seven Ways Mars InSight is Different
Artist concept of InSight annotated: https://mars.nasa.gov/imgs/2015/12/InSight-instruments-artist-concept-PIA17358-annotated-full.jpg
InSight's landing site: https://mars.nasa.gov/imgs/2018/01/PIA22232-full.jpg
InSight in testing room: https://mars.nasa.gov/images/Mars-InSight-Solar-Panels-Open-pia196641-full.jpg
Interior structure of Earth, Mars, Moon: https://mars.nasa.gov/system/resources/detail_files/21411_insight-pie-charts.jpg
Visible satellite passages over the next couple of days.
ISS
http://www.heavens-above.com/PassSummary.aspx?satid=25544&lat=32.78333&lng=-96.8&loc=Dallas&alt=137&tz=CST&cul=en-GB
Feb. 25th
http://www.heavens-above.com/passdetails.aspx?lat=32.78333&lng=-96.8&loc=Dallas&alt=137&tz=CST&cul=en-GB&satid=25544&mjd=58174.5170830525&type=V
Feb. 28th
http://www.heavens-above.com/passdetails.aspx?lat=32.78333&lng=-96.8&loc=Dallas&alt=137&tz=CST&cul=en-GB&satid=25544&mjd=58177.4753651337&type=V
Tiangong 1
http://www.heavens-above.com/PassSummary.aspx?satid=37820&lat=32.78333&lng=-96.8&loc=Dallas&alt=137&tz=CST&cul=en-GB
Feb. 28th
http://www.heavens-above.com/passdetails.aspx?lat=32.78333&lng=-96.8&loc=Dallas&alt=137&tz=CST&cul=en-GB&satid=37820&mjd=58178.0664604436&type=V
Envisat
http://www.heavens-above.com/PassSummary.aspx?satid=27386&lat=32.78333&lng=-96.8&loc=Dallas&alt=137&tz=CST&cul=en-GB
Feb. 28th
http://www.heavens-above.com/passdetails.aspx?lat=32.78333&lng=-96.8&loc=Dallas&alt=137&tz=CST&cul=en-GB&satid=27386&mjd=58178.0952725414&type=V
Mar. 3rd
http://www.heavens-above.com/passdetails.aspx?lat=32.78333&lng=-96.8&loc=Dallas&alt=137&tz=CST&cul=en-GB&satid=27386&mjd=58181.0875418161&type=V